OUR SUPPORTERS CLUB FOR YOUNGSTERS…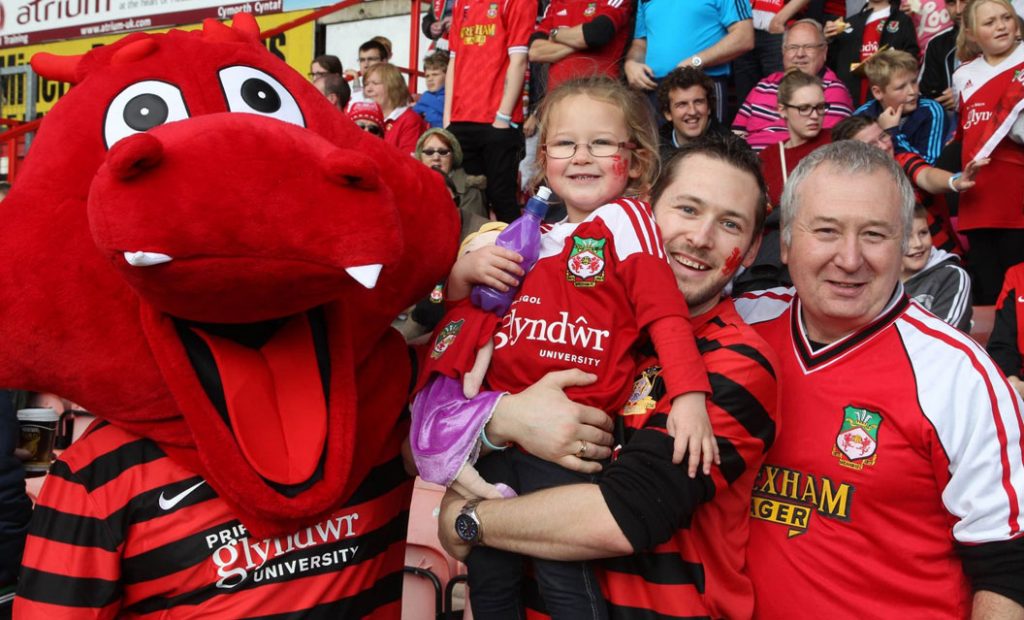 Contribute to the success and future of Wrexham AFC! This is where it all begins for our younger fans. Will my child be a Junior or Youth Dragon?
Junior Dragon membership is for children aged 0—11 years old.
Youth Dragon membership is for children aged 12—16 years old.
WHAT ARE THE BENEFITS OF JOINING?
Signing your child up to the Junior and Youth Dragons not only makes them a junior club member but also offers a range of additional benefits:
· Personal membership card
· Included in draw to become mascot for a home game
· Discount on season tickets
· One FREE match ticket per season for specified game
· Discount on selected lines in the club shop
· Discount on Racecourse Community Foundation Soccer Schools
· Free Christmas card signed by the players
· Opportunity to attend a range of exclusive Junior Dragon events throughout the year
HOW MUCH DOES IT COST?
Membership costs just £5 per season.
HOW DO I SIGN MY CHILD UP?
There are several easy options for you to choose from:
Joining online by clicking here
At the club shop
By downloading a Junior Dragons Membership Form, filling in and posting to: Junior Dragons, PO Box 2200, Wrexham, LL12 9WG.
KEEP UP TO DATE WITH THE LATEST JR DRAGONS NEWS/EVENTS
We advertise all of our events on this website and through emails to club members. You can also follow us on social media on facebook and twitter.
We look forward to meeting you and your child at an event soon!