Wrexham Supporters Trust and Wrexham AFC are delighted to announce the results from this years #PickTheKit vote.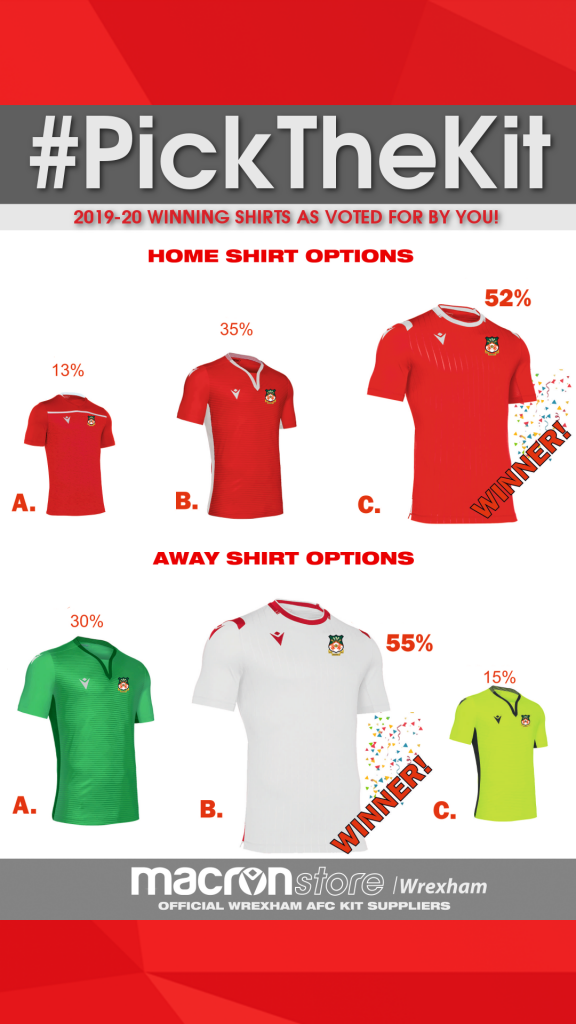 Home shirt C and away shirt B won this years vote meaning that your team will be playing in the brand new 'Alhena' shirt design from Macron next season.
The winning home shirt is traditional Wrexham red and white with thin detailed stripes while the away shirt is ice white with striking red details.
The home shirt vote was close all the way through the process between B & C with 50 votes separating them in the end.
The away vote was between shirts A & B, voting was close for a while but B ran away with it in the end by a large percentage.
We hope that your favourite won and that these shirts will prove to be a massive success once again.
Year on year we see larger than before sales mostly thanks to the excellent guaranteed stock levels provided by Macron Store Wrexham.
We are looking forward to working with Macron again to provide an exciting range of leisurewear with a wider range of sizes to ensure we meet everyone's expectations.