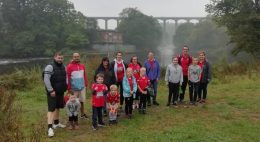 The Community Group of Wrexham Supporters Trust are recruiting new volunteers that would be interested in assisting with the running of the Youth Dragons.

The Youth Dragons is our Supporters Group for children aged 12-16 years old. We are extremely lucky to already have a strong team running the Junior Dragons, which is for children aged 11 and under. We are now keen to build an equally dedicated team of volunteers to run the Youth Dragons.

When will I need to be available?
There is a degree of flexibility into when the role could be carried out, but there would be some requirement to attend evening meetings and to attend any arranged events, which would usually be planned for weekends and/or during school holidays.

What tasks will I be expected to do?
We are looking for volunteers who would be interested in arranging and running Youth Dragon events, maintaining social media accounts and growing membership.

Who are you looking for?
We are looking for volunteers that are aged 18 years or older and, due to the nature of the role, willing to complete a DBS check application. Although no experience is necessary, these roles would be particularly suitable to those who already work with children of this age group within the education or social work sectors.

We are looking for enthusiastic volunteers who are able to work effectively as part of a team. They would report to and be assisted by current Community Group board members Stephen Lloyd and Robert Stock.

How to apply?
Please email us a covering letter and CV to juniordragons@wst.org.uk and mark the subject as: Youth Dragon Team Member.

Closing date: Friday, 8th November at 5pm.