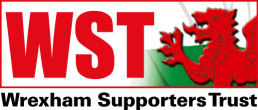 At our recent members meeting held at the Centenary Club on Monday, 21st October 2019 it was asked if the WST Board could provide an outline plan of the Racecourse Ground.
It was asked if a plan that clearly marks the land which our lease covers could be published on the WST website.
The outline plan attached is the title plan that our lease of the stadium relates to.
This plan is hereby published for members attention.