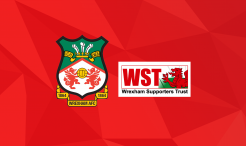 Good Evening,
We sent out voting instructions to our members this evening and they have been sent to the email address we hold for you on our system.
If you have received an email that is great.
If you have not received an email yet please do the following:
1. Check your spam folder.
If our email is not there.
2. Then please contact the Secretary with your email address and as much info as you have – WREXID, full name and address. Anything which will help us to identify and validate you on our records.    
The secretary can be contacted at secretary@wst.org.uk.
Furthermore, if you have received the email but need to find out your WREXID, please contact membership@wst.org.uk.
We will try and sort out the problem. Please be patient. We are dealing with a lot of enquiries at the moment.
Many Thanks,
WST.