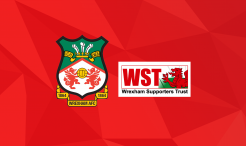 Please find the link for tonight's Dragon Chat below. You can contact Stephen.lloyd@wst.org.uk should you have any questions regarding the group format or what to expect.
The sessions last for approximately 90 minutes and run every Thursday evening. The peer support group is free of charge and there is no registration required. We continue to run virtually (Zoom) with the aim of becoming a physical group meeting when the current restrictions on COVID-19 are lifted. There will be a minimum of two experienced facilitators within the group who will be there to ensure everyone is listened to and respected.
The overall objective for the group is to reduce male suicide by providing a safe place where people feel they have somewhere to talk, without judgement. Following these principles will allow us to start tackling the challenges of mental health which exist in our local community.

We aim to deliver a community group for men which they can belong to and know they don't have to face issues in isolation. For further advice on mental health support during the current lockdown click here.
Along with the usual opportunities to discuss the positives and frustrations we offer a somewhere you can come along and chat about football and your love of Wrexham AFC.
Join Zoom Meeting
Meeting ID: 987 4678 8386
Passcode: 756947