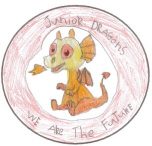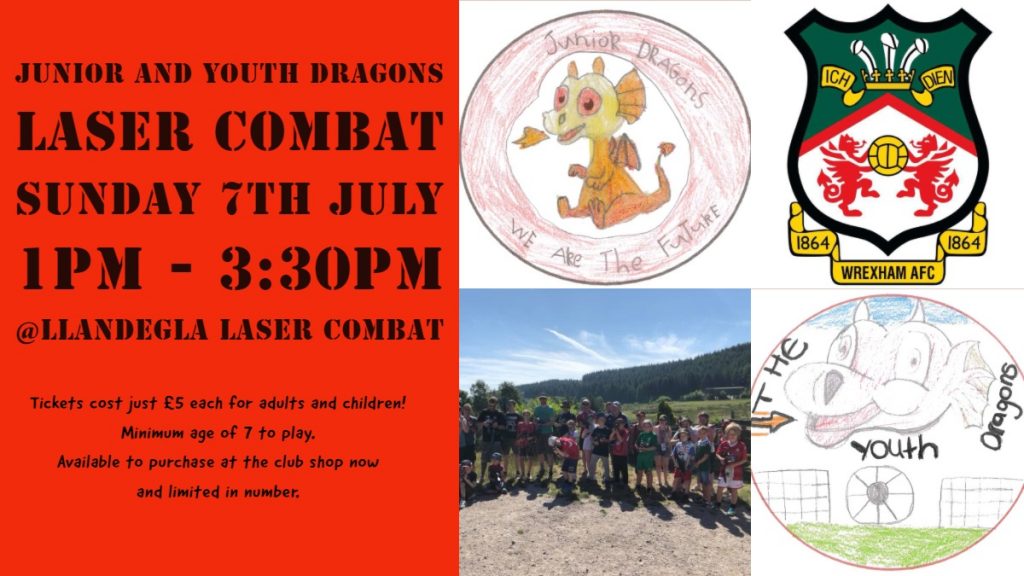 Junior Dragon and Youth Dragon members are invited to attend an exciting event at Llandegla Laser Combat on Sunday, 7th July, from 1pm – 3:30pm.

This event is open to all members of the Junior and Youth Dragons that are aged 7 – 16 years old. Please note that Llandegla Laser Combat are not able to accept children under 7 years old and this is strictly enforced.

Tickets cost £5 per child and are now on sale at the club shop. We do also have a small number of adult tickets available (also priced at £5) for any accompanying grown-ups who would like to join in with the fun! Alternatively, you are welcome to just come along, sit back and watch your child have the time of their lives!

All tickets must be purchased by 5pm on Friday, 5th July and be paid for in cash only. However, tickets are highly likely to sell out before then and will be issued on a first come, first served basis. Children who are not yet club members are welcome to sign up for just £5 at the club shop.

When purchasing tickets for this event, you will be given a disclaimer form to fill in. These are issued by Llandegla Laser Combat and must be completed in order to take part. You are welcome to take the form home to complete but you will need to bring it along with you on the day of the event.

Laser combat is a completely safe activity that uses special laser 'guns' that fire harmless infra-red beams, similar to that used by your TV remote. Upon arrival, children will receive a full safety briefing before enjoying a 2 hour laser combat session, completing various fun 'missions' and games across the specially designed site. There will also be a 30 minute break in the middle of the session where children can have a rest and refreshments (these will need to be brought with them). There is also a covered cabin on site should you wish to shelter from the elements!

Attending children and adults will need to wear clothes that are appropriate for the weather conditions, with the Laser Combat website recommending that children wear old long sleeve tops and trousers with fastened trainers, shoes or wellies (no flip flops!). All other equipment is provided by Laser Combat at no extra cost. Children will also need a responsible adult to be on the site for the duration of the event.

Directions: From Wrexham, follow A525 towards Ruthin for around 7 miles pass the Moors Inn, DRIVE PAST laser combat site, pass the fisheries and take next left for Llandegla Forest/One Planet Adventure. Drive to top of hill and turn left. Laser Combat car park at end of drive.

More information about Llandegla Laser Combat can be found by visiting their website at http://www.llandeglalasercombat.com/ .